Hi Everyone
Sorry for the "no show" yesterday .. .. .. the time I had allocated for making and posting my teeny tiny creation yesterday got eaten up by my "not so trusty sewing machine"!
Yesterday it got "delusions of grandeur" and decided it just didn't want to sew my snippets together and it totally jammed. That then ended up with me spending nearly an hour taking the shuttle casing apart to reveal how much dust, fluff and glitter?!?!! Mr Heart couldn't believe his eyes!! LOL!!
I gave it all a good clean and then queried as to whether I should be oiling it. Mr Heart went on line to get the instructions for my machine and it said it should "never" be oiled! That surprised me. But it did say that the shuttle casing area should be cleaned after completing each garment .. .. .. no mention of how many finished cards for some reason! So I think I had better take it apart a little more often in future.
It definitely behaved itself on my creation tonight though which is for taking over to
Fezziwig's Festive Frolic Challenge
. This fortnight it is a picture inspiration challenge and this is what I came up with:
This used:
Image: Woodware Clear Magic Singles "FRS357" Trimming the Tree
Backing Papers: Magazine Cover Gift years ago
and this is the inspiration picture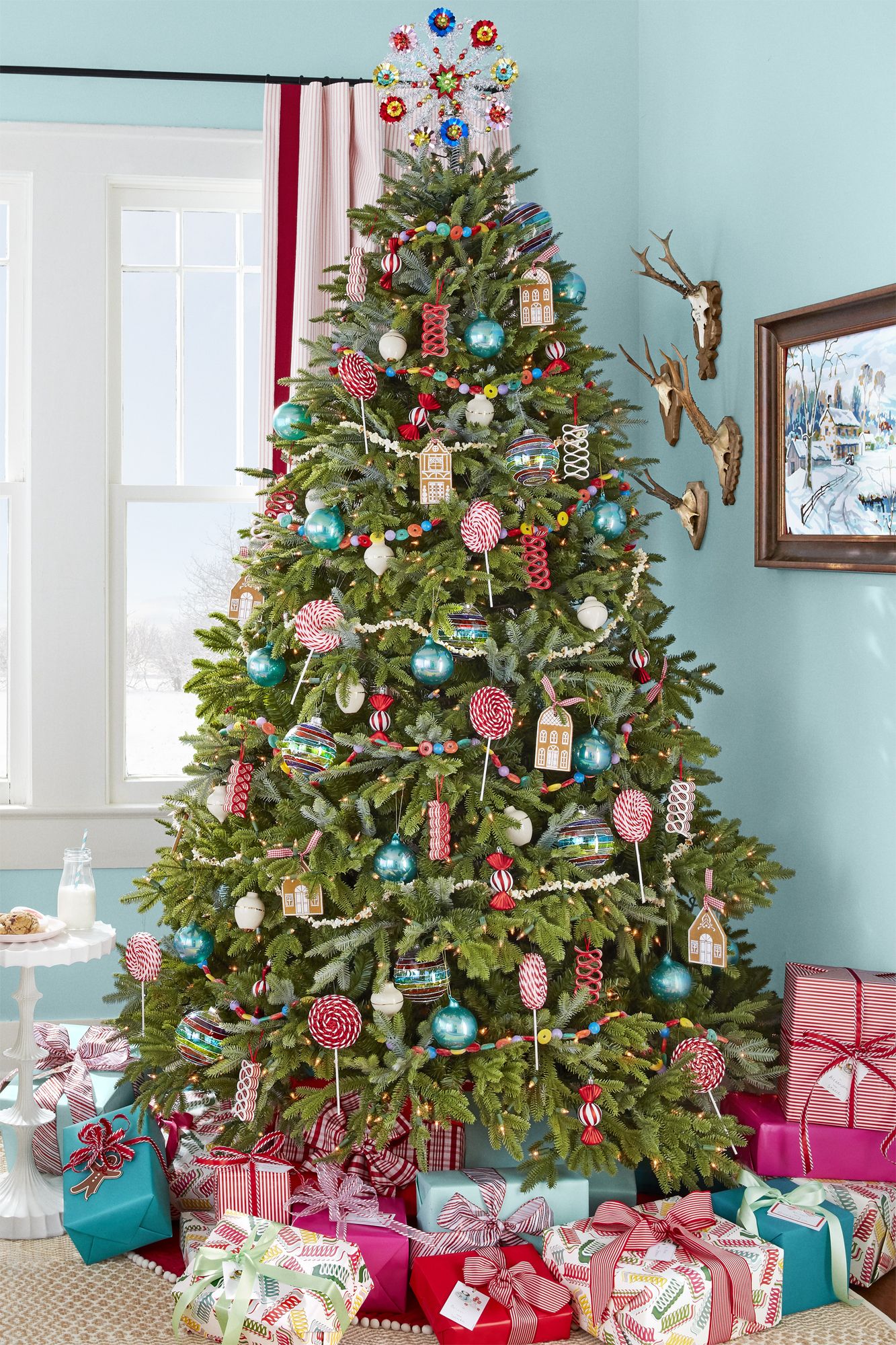 My tree isn't as lush as this one but does incorporate the colours and general theme.
So that is me for today and Christmas card number three for June is in the box! Yay!!
How did you do? Did you manage to find a heart?